We are a family concern. We have been operating for more than 50 years and have always honoured our commitment to be at the cutting edge of technology in the manufacture of knitwear products.
Geisa's professional record has made it a renowned reference brand in fabric manufacture.
We are located in Terrassa, Catalonia, an area with one of the longest-standing textile traditions in Spain. From here, Geisa fabrics are expanding into the international market, fulfilling all the needs and technical requirements of industrial clients from multiple sectors: occupational, footwear, upholstery, orthopaedics, sports, health, fashion…

Strategic innovation
We conduct constant research and development into high technology in order to improve, adapt and customise our products. We fully realise that our industry is evolving rapidly, and that it is of paramount importance that we keep up with trends at all times and also that we pre-empt future developments.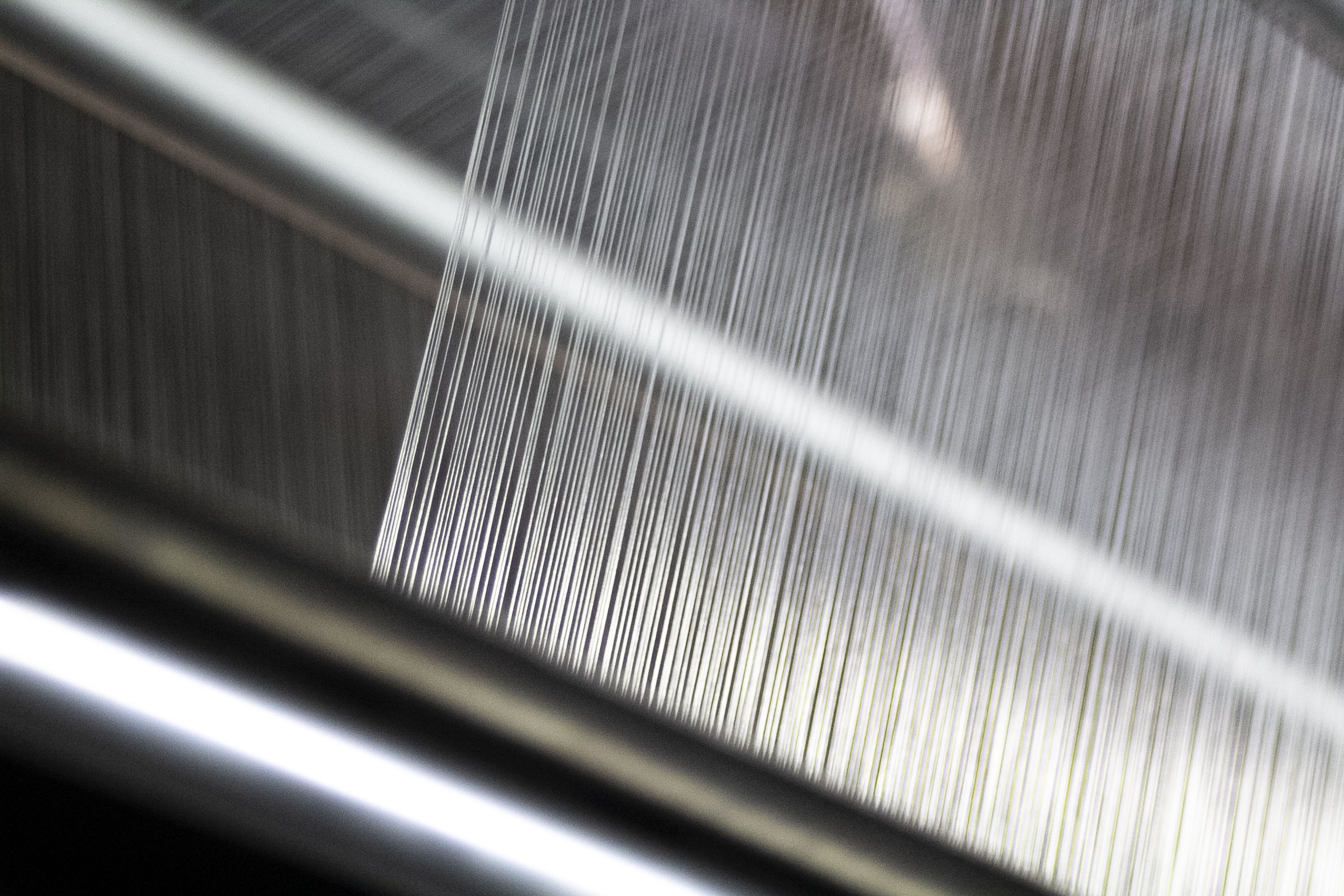 Manufactured entirely in the EU
From the procurement of raw material through to the dispatch of the finished product to the client. We take care of the entire manufacturing process at our facility in Spain to guarantee product traceability and that all products are manufactured in accordance with European regulations.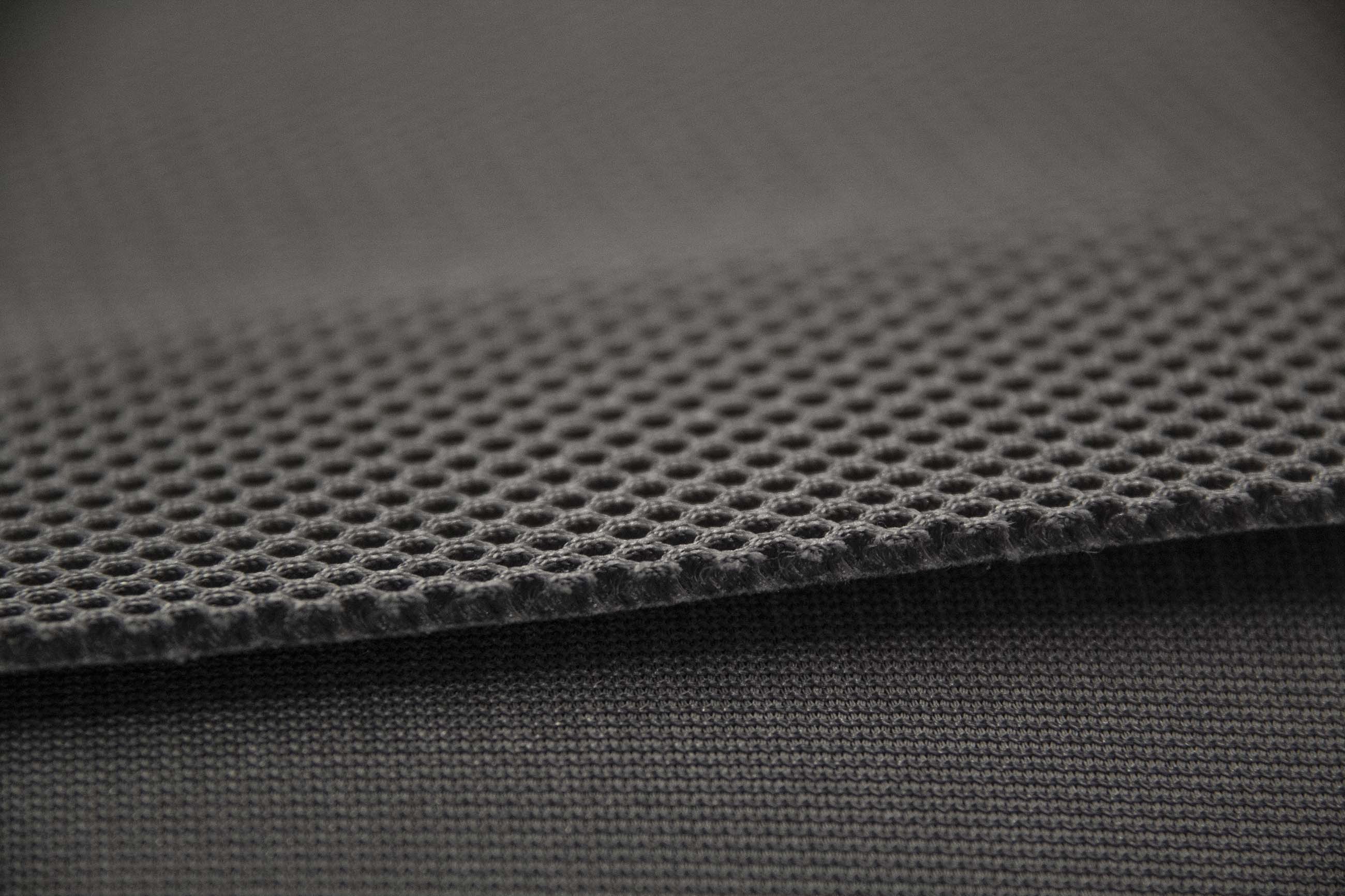 Heavily customer-oriented
We are proud that we have managed to create and maintain close collaborations with our clients based on mutual trust and transparent communication.
We are committed to our clients, and this allows us to improve the products that we offer on a constant basis.
Quality
Production process
We want our production process to encompass all the controls and specifications needed for our products to fulfil our customers' requirements. To this end, we provide our qualified personal with all the resources that they need, including a continuous training programme, both in-company and external.
We monitor the basic properties of our fabrics, such as weight, width, colour and finish. We use acknowledged technical methods to monitor technical properties; the Martindale abrasion test, and we have an Instron 5543 device to check elasticity and tensile strength, not to mention our own official-approved machinery for testing fabric solidity.
Certifications
ISO 9001:2015. Because we fulfil the requirements of the Effective Quality Management System.
Product
All our fabrics are supplied with comprehensive data sheets that specify all their characteristics. Each and every one of them fulfils a variety of parameters that we are in a position to guarantee because:
We personally select the yarn used in our manufactures.
We conduct all our own weaving and finishing directly.
Our Technical and Quality Department is equipped with all the necessary resources to guarantee our products' technical specifications.
We also enjoy the collaboration of certified external laboratories to be able to react rapidly to all market demands.
Price
Our own integrated production system in Spain and our latest-generation machinery allow us to offer the best price for a product manufactured in the European Union.
Enviornmentally-friendly
We understand the social and human need for industries to operate efficiently in terms of energy and environmental-friendliness.
To contribute to this goal, our dyeing and finishing installations have a cogeneration plant to optimise our power consumption.
We also hold the following certificates:
Oeko-Tex Standard 100. Because we guarantee human and environmental safety in the use of chemical products to manufacture our fabrics.
GRS, Global Recycling Standard. Because we guarantee the recycled content of our products, as well as responsible social, environmental and chemical manufacturing practices.
Speed of delivery
We either have finished product in stock or can manufacture and deliver our clients' orders in under fifteen working days.
Output in tons of fabric a year
Employees at Geisa Fabrics
Investment of our profits in technology